Phase 3 will include many more hectares of green space, both on people's doorsteps – with pocket parks and green links – and through the large strategic green space coming forward as Runway Park, marking the location of the old runway.
The approach has been designed to continue to deliver our Green Infrastructure Vision of connecting woodlands, valuing water and replenishing grasslands. It is also a key part of our commitment to ensuring a net gain for nature throughout the development.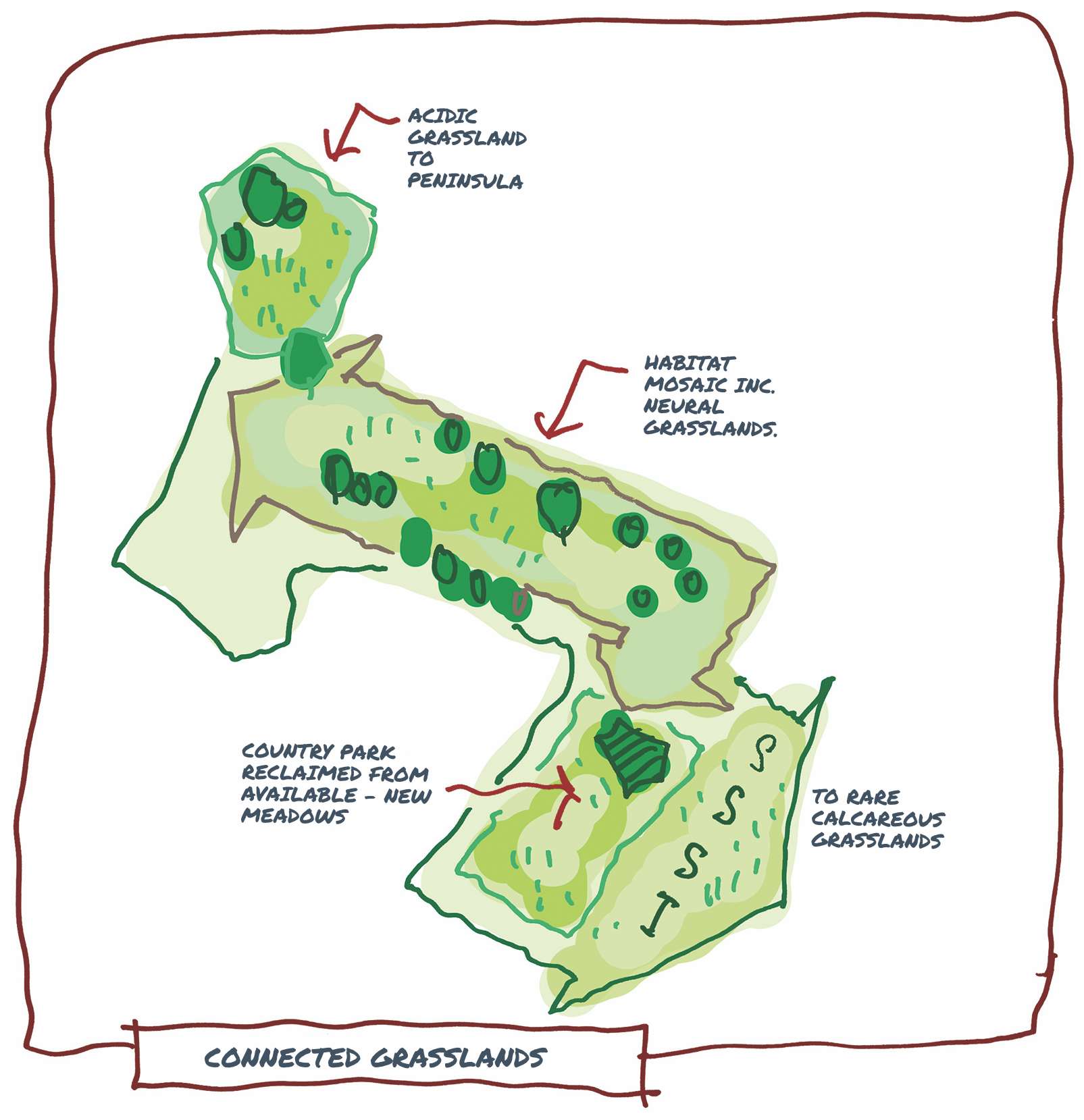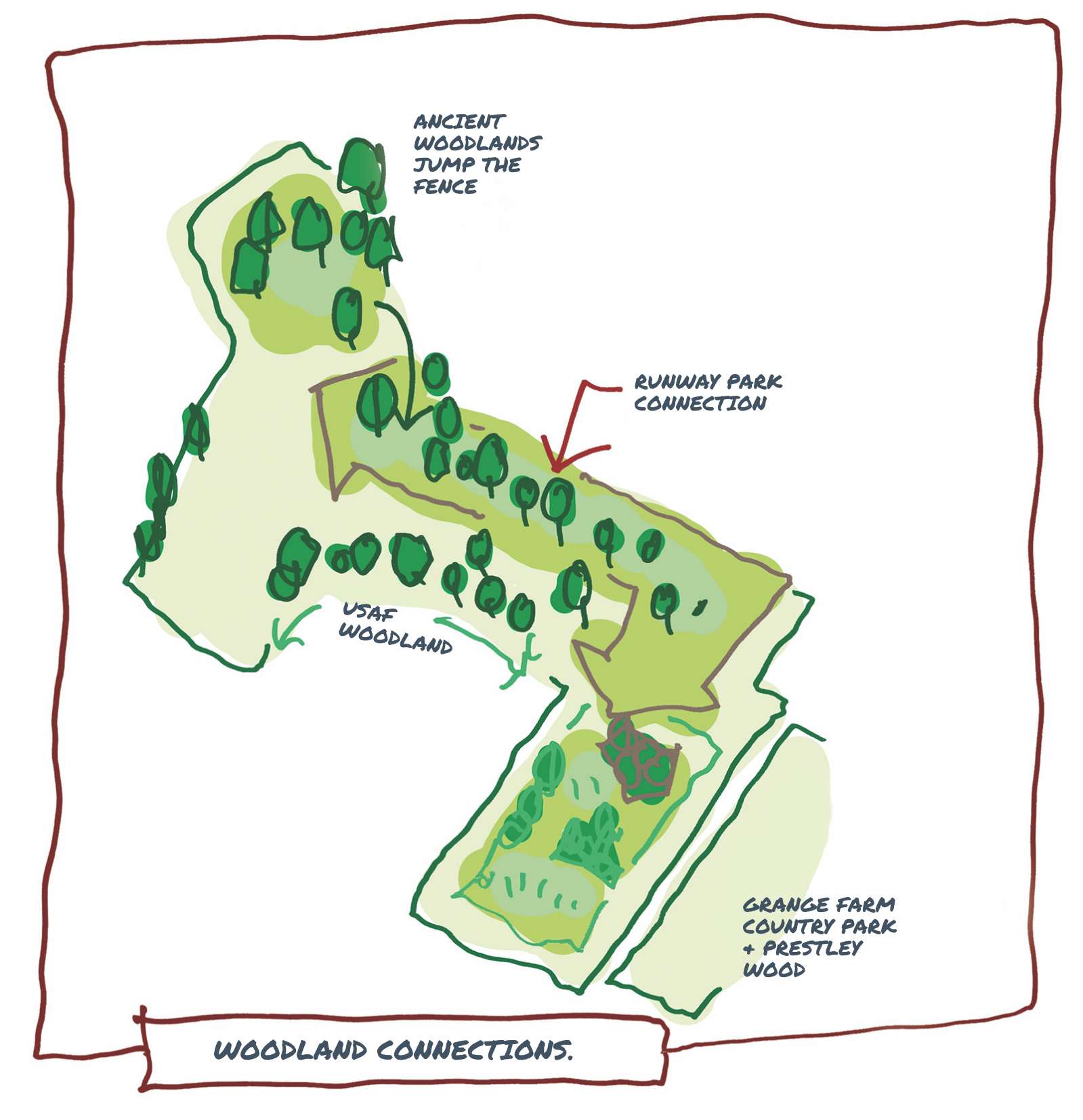 The collection and release of water is key. The approach would allow water to flow at surface level through routes across the park: creating rain gardens during wetter seasons, alongside natural-looking streams throughout the park.
Tree planting along the water areas would help manage water levels naturally. The use of ponds and basins – sometimes wet sometimes dry – creates great habitats for nature, as well as places to interact with nature through play.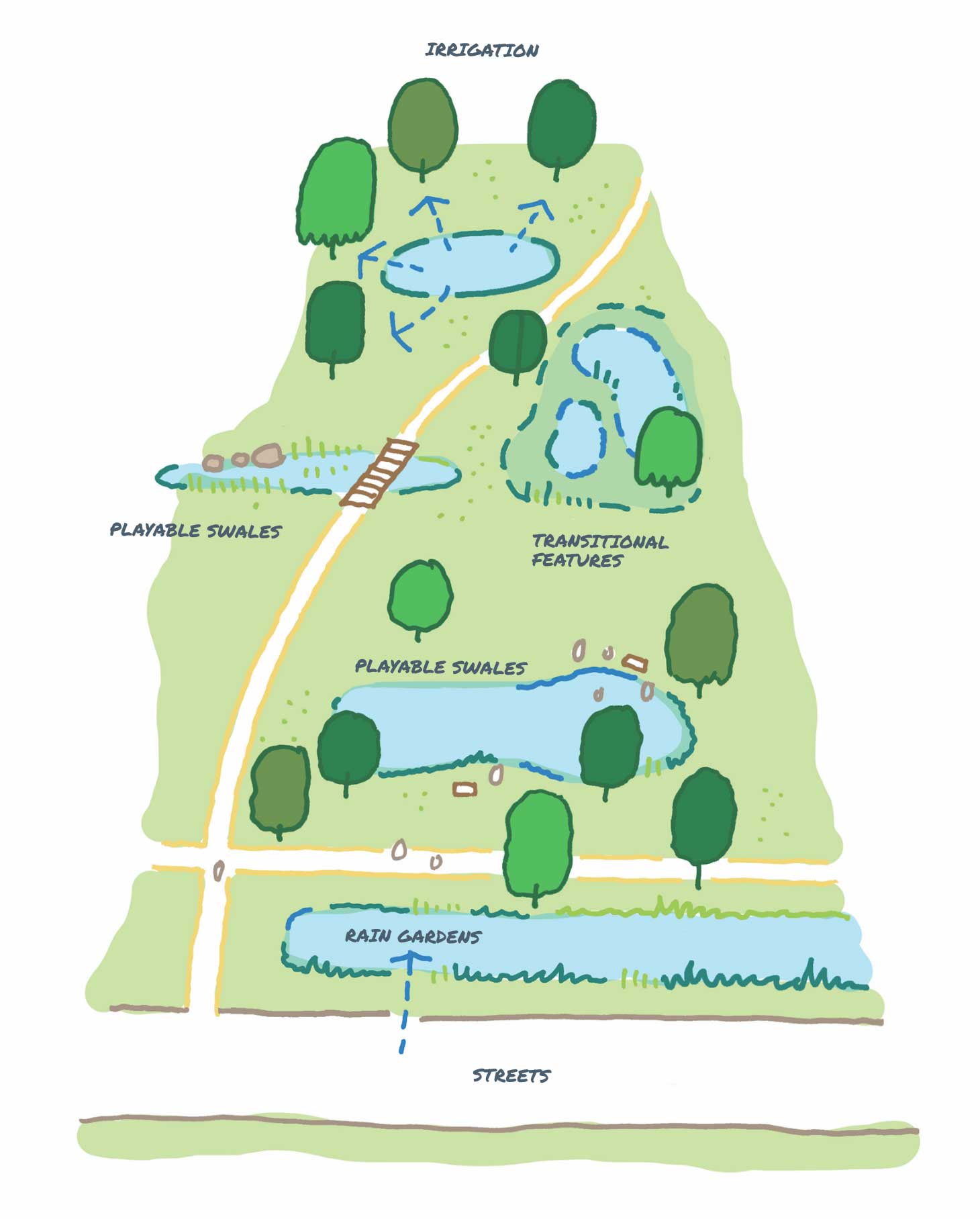 As part of our Species Action Plans, we will continue to support and enhance the habitats of Alconbury Weald's key hero species, including: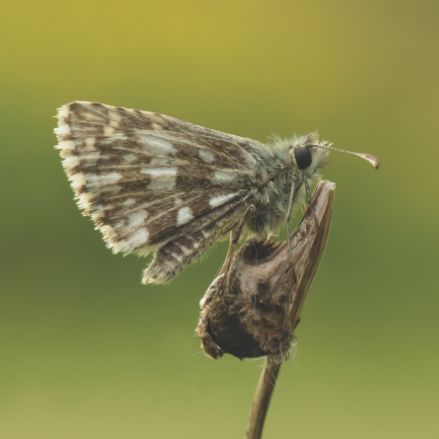 Grizzled skipper butterfly: the smallest of our skippers, the grizzled skipper requires mixed vegetation, usually on chalk grassland or in woodland clearings. The caterpillars feed on a variety of plants including wild strawberry and bramble.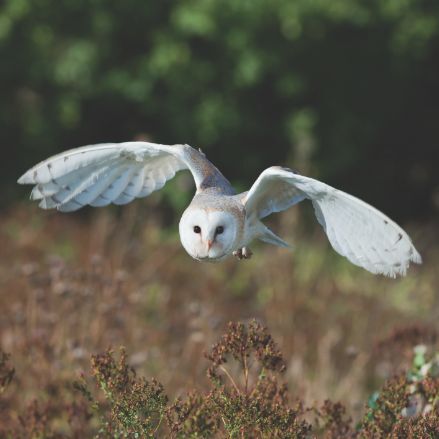 Barn owl: Conservation efforts since the 1990s allowed the UK population of barn owl to recover enough to be moved from Amber to Green conservation status in 2015.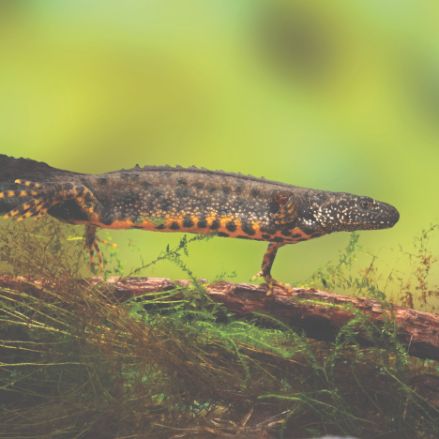 Great crested newt: These are an important species, not only because of their rarity but because they represent a healthy ecosystem. We will enhance and create new ponds, allowing this species to flourish.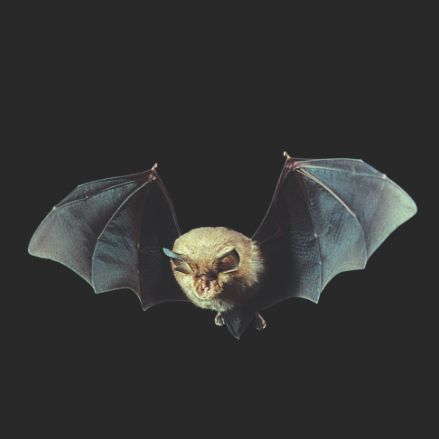 Barbastelle bat: Part of the role of the network of woodland edge will be to provide feeding routes for bats.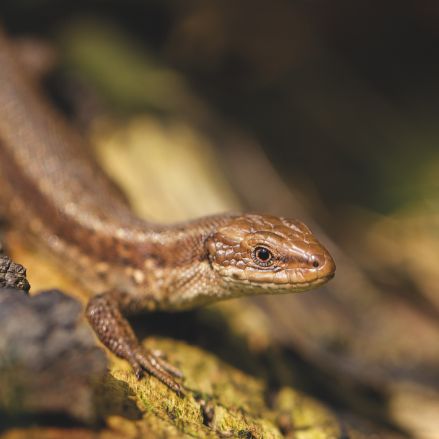 Common lizard: These lizards are widespread across the UK, living amongst grassland, heathland and woodland edges. They hibernate underneath rocks, logs and leaves in autumn to winter until the warm sun returns in the spring.
The emerging design principles, informed by our Biodiversity Toolkit have helped us develop a layered approach that provides space for people and nature.
Urban&Civic is committed to delivering a net gain for nature through the development of Alconbury Weald.

Applying the Biodiversity Toolkit
Grasslands / woodlands / wetlands / urban habitats
Connectivity
Habitat stepping stones
Source of food and shelter
Pollen, fruit, nut and seed
Forest Rooms
Glades, rides, eco tones, orchards, spinners and Miyazaki forests.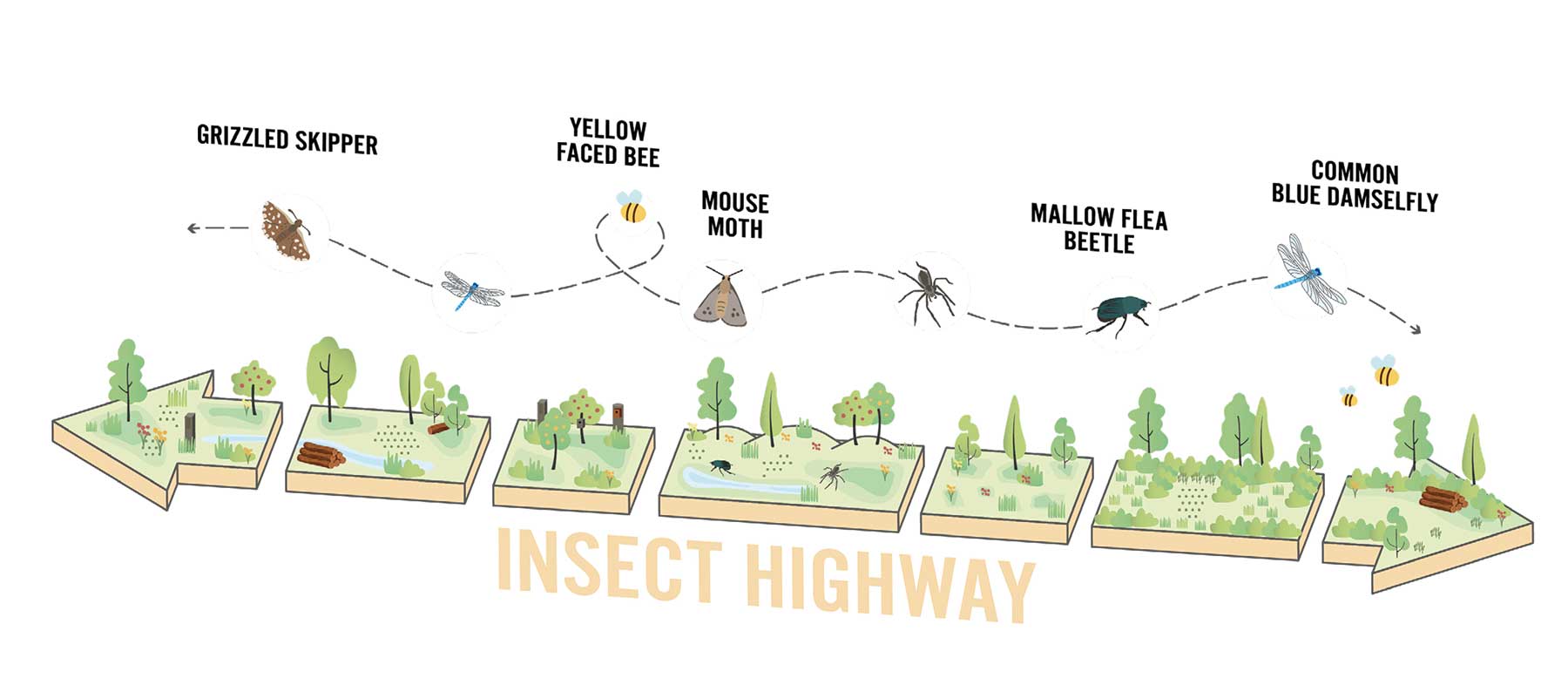 Unsung heroes of the ecosystem
Pollinate, recycle, source of food and control pests
Pollinator networks
Wildflower meadows, flowering plants to provide a year-round food source and night scented planting for moths
Earth banks/scrapes
Earth banks (bare earth) for solitary bees and beetles
Rotational grasslands
Reduced mowing, ensuring structural diversity and refuge during winter

Nesting structures
Watchtowers, beacons and swift towers
Habitat for foraging, shelter and passage
Scrub/hedgerow/woodland edge for smaller birds
Insect food source for bats
Targeted linear habitats and woodland, designed as bat 'hop-overs'
Hedges instead of fences
Hedgehog highways, dead wood piles for food and shelter

Key destinations
A linked network of unique parklands and gardens
Social conduits
Encouraging hubs for innovation, education and activity
Forest rooms
A series of urban forest destinations varying in character and function

Access to nature on your doorstep
Improving health and wellbeing
Access to people
Opportunities to socialise, reducing isolation and loneliness
Growing communities
Developing community stewardship projects to secure the long term legacy
Sanctuary for people
Provide areas to 'get away from it all'