Living learning and working /
Living learning and working
Community is at the heart of Alconbury Weald. A key part of the Urban&Civic approach is to create quality homes, in landscaped settings, with links to walkable neighbourhoods, including safe walk/scoot routes to school. Planning the locations of schools and homes within this phase has been a key building block of the work to date.
Phase 3 will see up to 2,160 homes, which as part of our commitment to a high quality, low carbon development will follow Urban&Civic's new Sustainability Framework. This will ensure housebuilders build energy and water efficient homes, with lower carbon materials.
The walkable connections to bus stops, shops and green spaces, and links to wider cycle and bus routes are all part of creating a sustainable community.
The planning framework for this phase will set out a range of house types and tenures to meet local need. We anticipate this will include:
1, 2 and 3 bedroom apartments
3, 4 and 5 bedroom family homes
Supported homes for older people
Single storey and adaptable homes
Self-build and supported self-build options.
The range of Affordable Home options is reviewed for each phase of the development and will be agreed with Huntingdonshire District Council. We anticipate a range of options including:
Shared ownership
Rent to buy
Social rent
We are also bringing forward private rented options within the development, to meet demand, to support key workers looking to settle down at Alconbury Weald, and to provide quality long term rental options.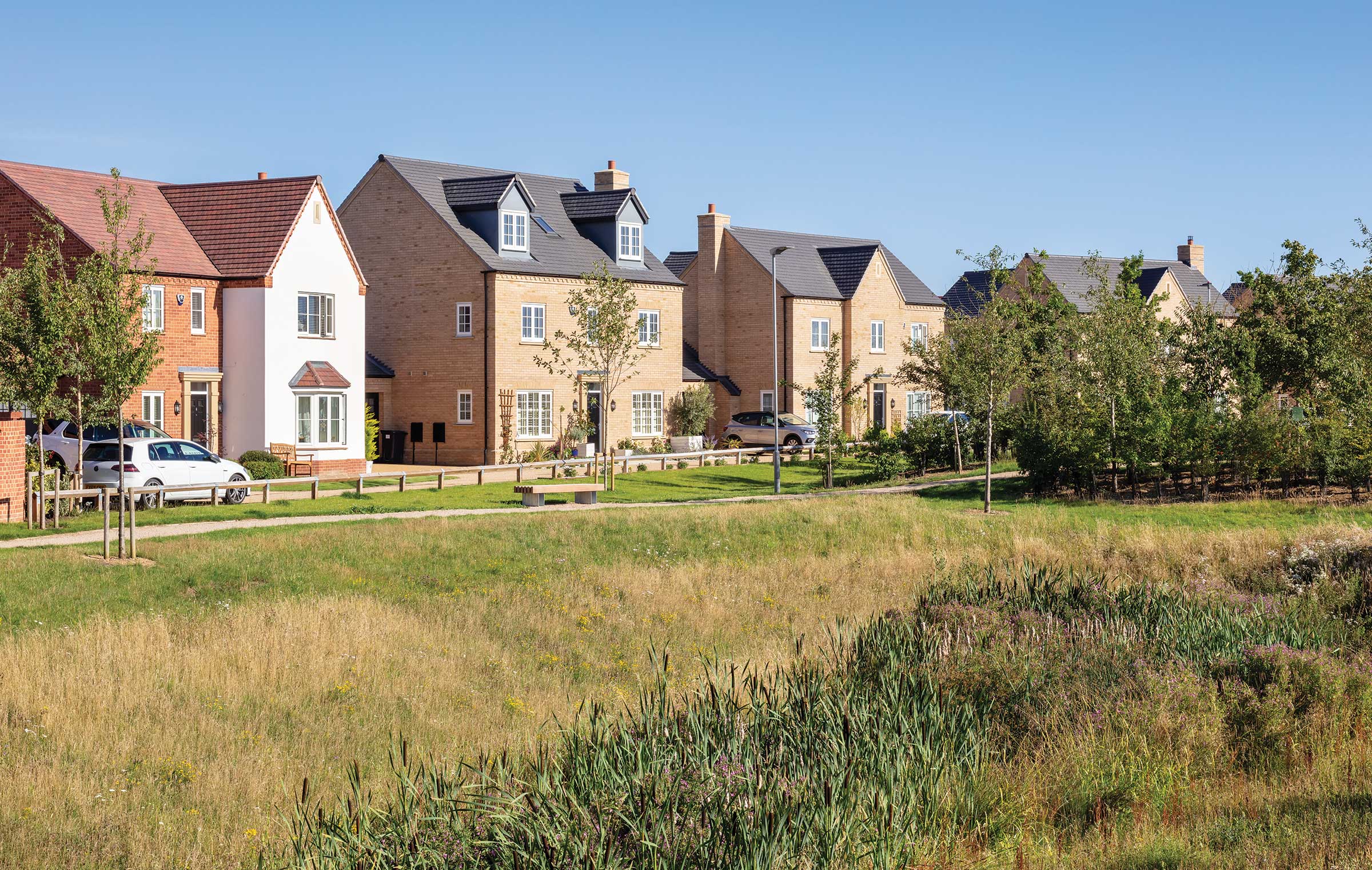 While the Education Campus with the secondary school and special needs schools is in Phase 1, it is a major building block around which the 'Town Centre' Hub and the next primary schools are planned.
Two new primary schools will come forward in Phase 3.
Like Ermine Street Church Academy, these schools will be designed to have play areas around them, and to have off road cycle and walking routes so people can reach them safely, ideally without needing to drive.
Urban&Civic will work with Cambridgeshire County Council (as the Education Authority), Huntingdonshire District Council (as the planning authority) and the Department for Education (DfE) to define the exact timings for these schools to open. The buildings will be designed and delivered collaboratively to ensure they come forward as part of the wider masterplan; at the right time and when they are needed.
As part of this process, the DfE and the Council will work together to appoint the Academy Trust to run the schools, and residents will be involved in that process as it moves forward.
Alconbury Enterprise Campus was established as part of the first phase of Alconbury Weald and is home to 15 businesses employing over 1,000 staff. The vision for the Campus is to deliver start-up and grow-on space for:
local entrepreneurship (Incubator 1 and 2)
space for inward investment (IKO Insulations Ltd)
bespoke space for local companies to cluster with space to grow (John Adams Leisure Ltd and MM Flowers Ltd).
The recent AM Fresh planning consent also brings continued investment and growth, while the County Council relocating here is a first 'win' in attracting office headquarters to the Campus.
As we move towards Phase 3, we have commissioned a review of the local and global economy so we can make sure we have the right strategy for employment space coming forward in the Enterprise Campus in Phase 3.