Physical activity is a core element of Alconbury Weald, and sports facilities and play areas are an intrinsic part of the design for Phase 3.
About 10 hectares (nearly 25 acres) of land in Phase 3 will be used to form the Sports Hub. Approximately half of this is earmarked as the new home of Huntingdon and District Rugby Club and will include four pitches, one of which will be floodlit. Some form of clubhouse with changing facilities is also anticipated.
The rest of the sports provision will be made up of informal pitches, fitness trails and court sports (such as netball and tennis).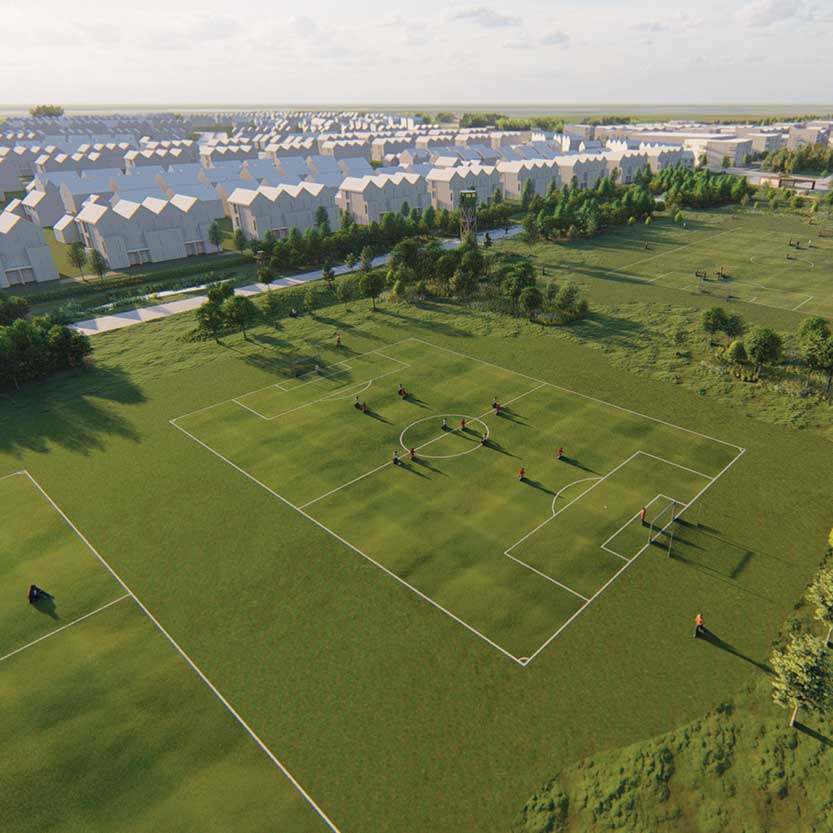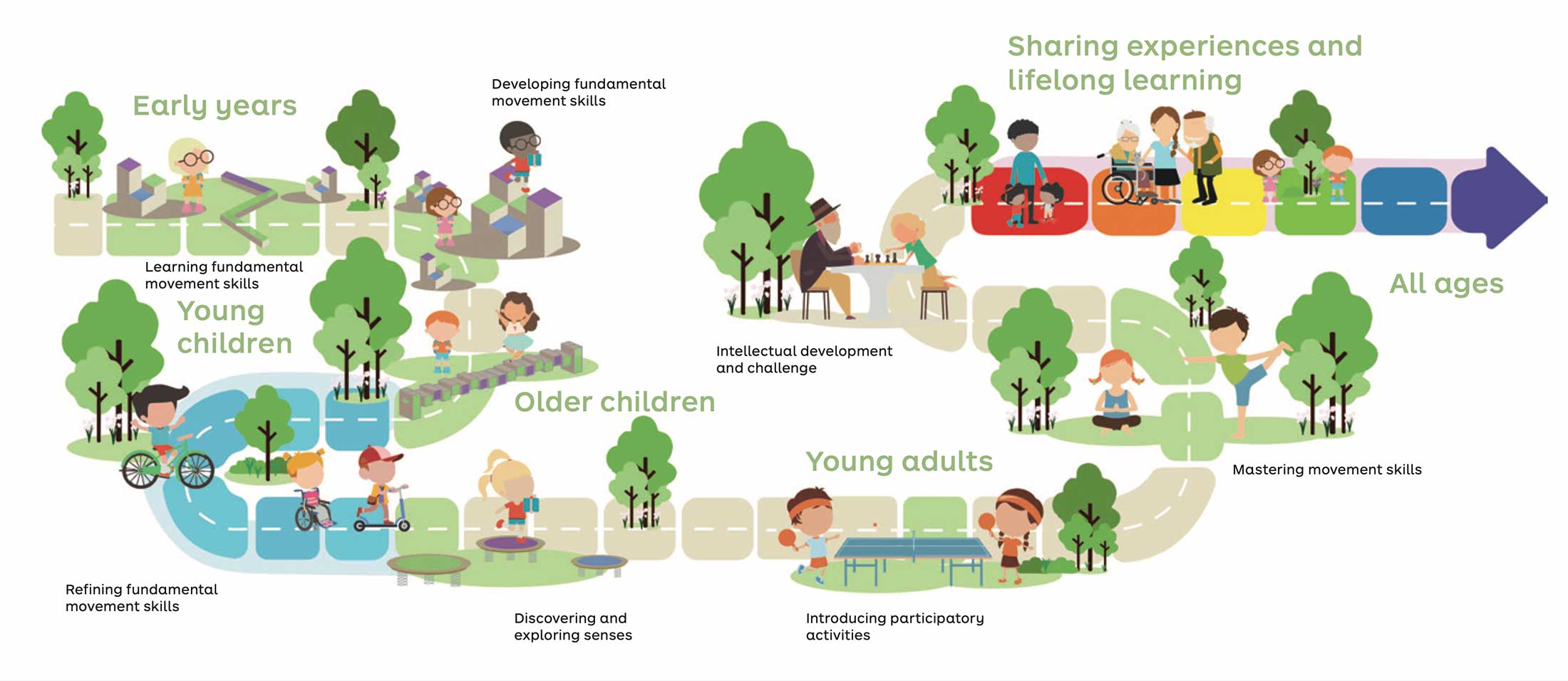 Urban&Civic has always invested in the early delivery of quality play spaces, with bespoke play equipment inspired by each site's unique heritage and natural environment. The play areas in Phase 3 will form a focal point for people to meet and enjoy time together.
Central to this vision is designing and delivering play equipment that encourages inclusive activity and fun for kids of all ages! The equipment is designed to help children's development: exploring different movement and sensory skills, and becoming progressively more complex and engaging as you move through the play space.
It is important these spaces also include play features for children of all ages as well as adults, with a range of facilities designed to provide a blend of physical and mental challenges.
Inclusivity is a fundamental part of the play strategy for Phase 3, with advice and support from disability groups informing designs and layouts for children of all abilities, and supporting parents/carers or siblings with disabilities to ensure families can play together. The vision is that through play, we can support lifelong learning, the joy of movement and the opportunity to share life experiences.
?
Please let us know which sports you would be most interested in playing by clicking or tapping on them.
You can select as many as you like in each section then click the Next button to move to the next section.